TLC Marketing Consultants grew out of a vision to provide business owners the marketing and internet marketing expertise of a Chief Sales & Marketing Officer without the commitment and cost of a full time employee.
Our marketing and internet marketing firm is a culmination of 60 years of sales and marketing experience working with both large national brands including Wal-Mart and Thrifty Car Rental, and local companies across the financial, home services, auto, retail, legal, entertainment, and restaurant industries. We have expertise in many niche areas such as digital marketing, internet marketing, social media, sponsorships, sales training and consultation, and building annual and long term marketing plans. We are not a "traditional" marketing company, and are always up for a unique marketing challenge! Whether you are a business owner needing support, a media outlet in need of digital or social media services, or an agency in need of specialized content, we are here to help.
Tammy Cunningham
CEO
Tammy brings a wide array of experience and depth to the company as a former executive in the Live Concert Industry, Professional Football, and Broadcast Television.
Her professional experience includes 20 plus years with Live Nation with her final role as that of Senior Vice President of Sales for the organization, seven years as Vice President of Sales & Marketing for the Kansas City Chiefs, and four years with Scripps Media in sales management of both digital and broadcast assets. It was here that her passion for digital and social media marketing bloomed.
Her areas of specialty include all areas of Marketing Planning and Implementation, Business Development, Revenue Growth, Public Relations, Broadcast and Digital Media Expertise, Sponsorship Negotiation and Activation, and Community Stewardship.
She is an accomplished high energy senior business executive with a diverse and proven track record of driving revenues, expanding business relationships, increasing brand value, improving operations, and projecting a positive corporate image to its customers and the community. She brings her skill in all aspects of corporate marketing from creation and strategy to development and execution to our partners' businesses. She also brings thirty years of experience in recruiting, training, building, leading and retaining high performance sales teams to drive mission critical endeavors to successful completion.
She enjoys a colorful career and has been a featured speaker at many sales and marketing engagements. A Topeka native, she holds a degree in Business Finance from Washburn University.

Lucretia Raby
Digital Consultant
Lucretia is an experienced marketing professional specializing in helping companies grow their business by connecting with customers through strategic marketing solutions.
Lucretia's career began with H&R Block, purchasing nationwide TV advertising for their tax season. The second chapter of her career was spent at Bernstein-Rein Advertising, working locally with businesses including McDonald's franchises, and nationally with brands including Wal-Mart and Thrifty Car Rental, marketing their brands across TV, Radio, and digital channels. The next chapter of her career Lucretia spent with Scripps Digital Media working at KSHB-TV, 41 Action News as the Digital Sales Manager, establishing a digital marketing team and working with local businesses to reach their customers and grow their business through digital marketing channels and with local agencies to integrate digital marketing strategies within their overall marketing campaigns for their clients.
Lucretia has received several industry honors, including 2 awards from Media-Mix of Kansas City as Digital Sales Manager of the Year in 2015 and Digital Account Executive of the Year in 2013.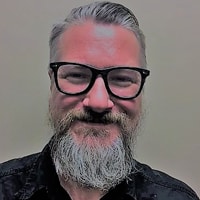 Layne Feldman
Digital & Social Media Manager
Before joining the team at TLC Marketing Consultants, Layne enjoyed an extensive career in the live music industry and professional football and is skilled in Sales, Event Management, Media, Festivals, and Sponsorship. He held various positions with Live Nation, Mammoth Productions, and the Kansas City Chiefs.
Layne also has extensive experience in national and local sales in the broadcast media industry. During his tenure of more than four years with KSHB, Layne established a high-level of service with national sales rep firm, the Washington D.C. political office, and national advertising agencies.
Layne is a true business professional who develops and maintains strong relationships with clients and partners. Layne's personality, business knowledge, and work ethic make him a great addition to TLC Marketing Consultants.
Layne graduated with a Bachelor of Arts focused in Political Science from Washburn University. Layne has a passion for music, sports, politics, and good bourbon.
Devon McAnany
Copy Editor
Devon joined TLC Marketing Consultants with a B.A. in Advertising & Public Relations from Loyola University of Chicago. She also has an M.A. in Curriculum & Instruction (Early Childhood Education) from UMKC. Devon is a native of Kansas City, and her husband James is employed at DST Systems. She is a passionate reader, writer and dog lover. She also digs a good glass of wine now and then!