TLC Marketing Consultants grew out of a vision to provide business owners the marketing expertise of a Chief Marketing Officer without the commitment and cost of a full time employee.
Our marketing and internet marketing firm is a culmination of 60 years of sales and marketing experience working with national, regional and local companies across the financial, home services, auto, retail, legal, entertainment, and restaurant industries. We have expertise in many niche areas such as digital marketing, internet marketing, social media, sponsorships, sales training and consultation, and building annual and long-term marketing plans. We are not a "traditional" marketing company and are always up for a unique marketing challenge! Whether you are a business owner needing support, a media outlet in need of digital or social media services or an agency in need of specialized content, we are here to help.
Tammy Cunningham
CEO
Google Ads Certified
Tammy Cunningham, CEO and Owner, brings a wide array of experience and depth to TLC Marketing Consultants, LLC, as a former executive in the Live Concert, Professional Football and Broadcast Television industries.  Her professional experience includes 20 plus years with Live Nation with her final role as that of Senior Vice President of Sales for the organization, seven years as Vice President of Sales & Marketing for the Kansas City Chiefs, and four years with Scripps Media in sales management of both digital and broadcast assets. It was here that her passion for digital and social media marketing bloomed.
Her areas of specialty include All Areas of Marketing Planning and Implementation, Business Development, Revenue Growth, Public  Relations, Broadcast and Digital Media Expertise, Sponsorship Negotiation and Activation, and Community Stewardship.
Cunningham is an accomplished, high-energy senior business executive with a diverse and proven track record of driving revenues, expanding business relationships, increasing brand value, improving operations, and projecting a positive corporate image to its customers and the community.  She brings her skill in all aspects of corporate marketing, from creation and strategy to development and execution to our partners' businesses.   She also brings thirty years of experience in recruiting, training, building, leading and retaining high-performance sales teams to drive mission-critical endeavors to successful completion.
She enjoys a colorful career and has been a featured speaker at many sales and marketing engagements.  A Topeka native, she holds a degree in Business Finance from Washburn University. She is married to her sixth-grade love, Troy, and has a son, Chase.
Alex Rothers
Marketing Manager
Google Ads Certified
Alex graduated from the William Allen White School of Journalism at the University of Kansas with a bachelor's degree in Strategic Communication. She completed an internship with TLC Marketing Consultants while at KU. Upon graduation, she joined the team full-time.  Alex is a Kansas City native, and she's passionate about writing, food and volleyball.
If she's not hard at work at TLC Marketing Consultants, you can find her on a volleyball court somewhere – playing or coaching.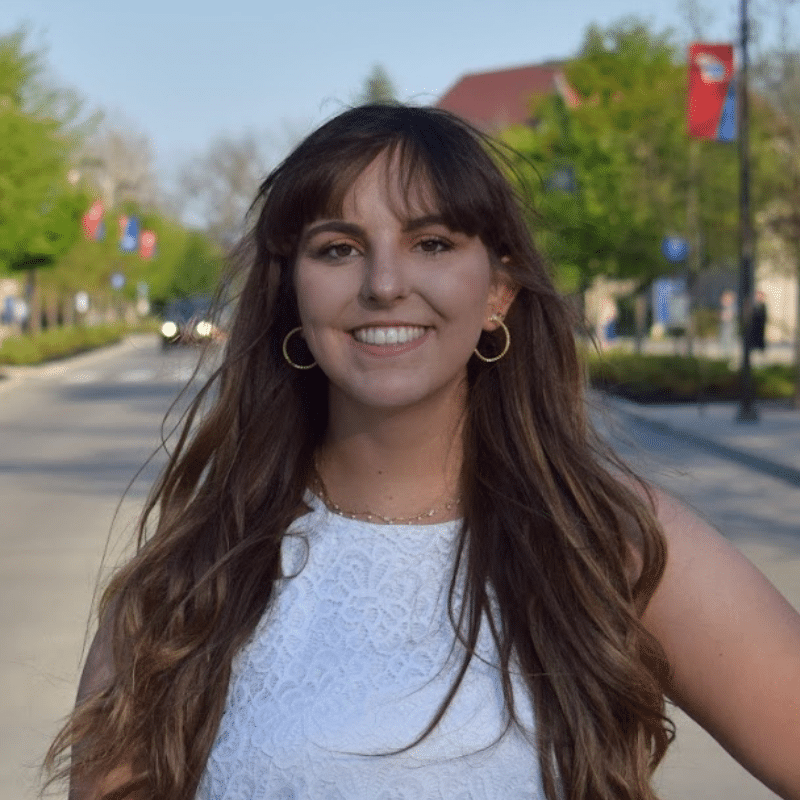 Lindsey Morin
Marketing Coordinator
Google Ads Certified
Lindsey is our most recent team member and graduated from the William Allen White School of Journalism at the University of Kansas with a bachelor's degree in Strategic Communication. She completed an internship with TLC Marketing Consultants while at KU, and she rocked so much we had to keep her around! Lindsey is originally from Southern California but now proudly calls Kansas her home. She is passionate about reading, cooking and going on new adventures.
During her free time, you can usually find her at Kauffman Stadium cheering on the Royals!
Devon McAnany
Copy Editor and Reporting
Devon joined TLC Marketing Consultants with a B.A. in Advertising & Public Relations from Loyola University of Chicago. She also has an M.A. in Curriculum & Instruction (Early Childhood Education) from UMKC. Devon is a native of Kansas City, and her husband James builds Tiny Houses! She is a passionate reader, writer and dog lover. She also digs a good glass of wine now and then!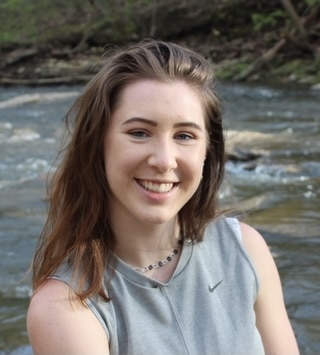 Kaleigh Helm
Marketing Assistant
Kaleigh, an Illinois native, is finishing up her senior year at the William Allen White School of Journalism at the University of Kansas. After completing an internship with the company, she works part-time for TLC Marketing Consultants, focusing on digital and social media.
She is passionate about trying new things, traveling and playing the piano.
If she's not hard at work at TLC Marketing Consultants, you can find her cheering on the KU Basketball team or at Clinton Lake walking the trails.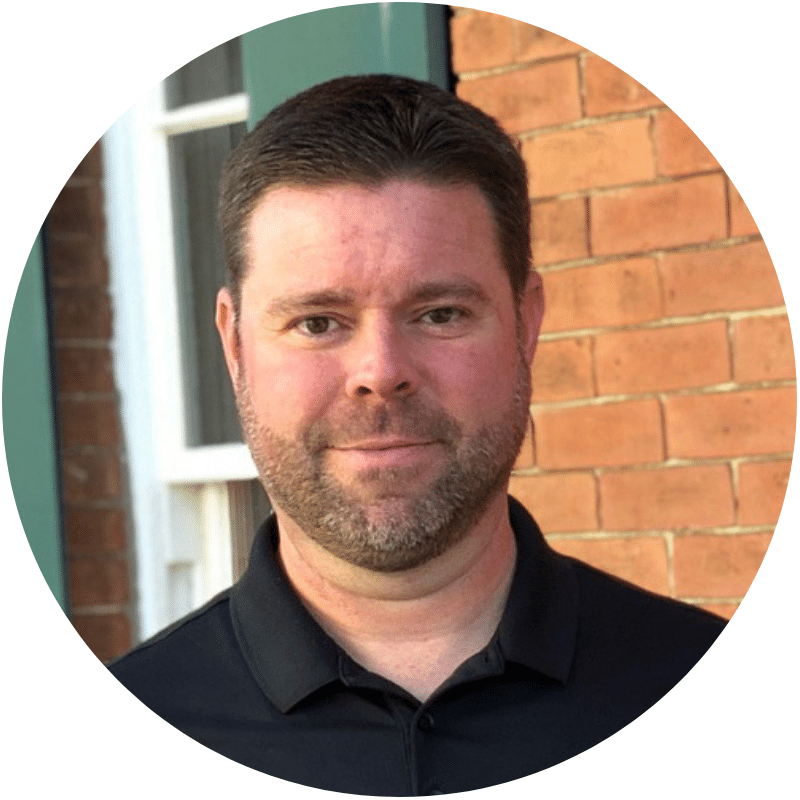 Dustin Ackart
Digital and SEO Specialist
Dustin is a graduate of Northwest Missouri State University with a bachelor's degree in Business Management. He has been creating websites and running digital marketing campaigns for over 15 years. He has worked with multiple companies and industries across the country to create a better online presence for businesses and increase their overall sales.
Dustin is also the proud dad of two little girls and the proud husband of his wife that works as an assistant principal for Liberty Public Schools. Outside of work, Dustin can usually be found near a lake, pond, or ocean fishing for anything that will bite!
Online marketing for Dustin is a lot like fishing, you have to have the right bait, and more of it, in the water to catch more fish.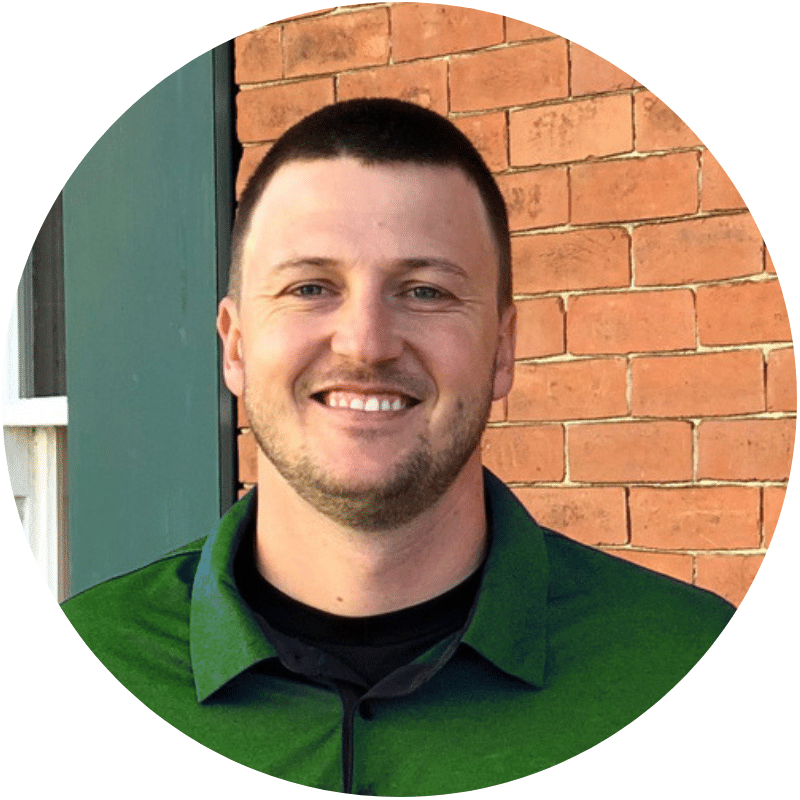 Joe Johnson
Digital Advertising Specialist
Joe is a graduate from Morningside College with a Bachelor's degree in Graphic Design and Advertising. He is also an Online Marketing Certified Professional after completing a course through the University of South Dakota. He has been creating content for clients for over 10 years and does everything thing from artwork creation to final placement of ads on Google, Facebook and pretty much any digital advertising platform. Joe has worked in several different industries including running his own freelance business, but has really found his niche working at Elemeno Design.
Joe enjoys family time with his two young boys and wife when he is away from the office. Even though he works behind a computer he makes up for it out of the office with his love for the outdoors. On any given day you can find him fishing, hunting, camping, hiking, biking or anything else active outdoors. Joe is also a home cook and enjoys cooking whatever he happens to catch seasonally.
Joe is a go getter and takes the bull by the horns to turn your next digital marketing campaign into a success. Ask Joe your hardest digital marketing question and he is sure to have an answer.