Social media management services can be an indispensable tool in today's digital age. Most importantly, it's a dependable way to consistently reach out to potential business clients. With a culmination of over 60 years of sales and marketing experience, TLC Marketing Consultants in Emporia, KS has expertise in many niche areas and industries.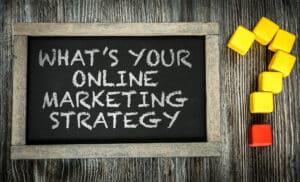 Two Convenient Locations: 
10000 Marshall Drive Suite L23, Lenexa, KS 66215
109 W. 6th Avenue, Suite A, Emporia, KS 66801
Let's take a look at the benefits of social media management services. For instance, with dedicated social media marketing and strategy your business presence online will increase. Especially, when you have one or more social media accounts, hiring a professional will give you a much more comprehensive strategy to achieve the best results.
Social Media Management Services May Include:
Create unique content

Improve social media presence

Analyze your social media platforms

Reply to comments

Build customer relations

Create a social content calendar
Create unique content
A social media agency can help you take care of the content you post. Besides, the team can personalize content and make custom graphics. And with a little help, you'll realize specifics  like:
Content that performs well

Competitor's social media platforms

Your industry performance
Improve social media presence
The agency you work with can perform audits of your social media platforms to make improvements. Consistent branding across all social media accounts is essential to creating a seamless experience. Therefore, this consistency along with many other factors go into having your accounts set up correctly. 
Another perk is reaching a global audience. With social media, you can target your audience on a specific market segment and locations anywhere in the world.
Analyze your social media platforms
Your manager can help you analyze metrics like user engagement and determine the content that users want. As a result, if you experience low user engagement on Facebook, you may want to try different content and posting times.
Meanwhile, if you're not happy with your social media presence or the results, a competent team can help take your business to the next level.
Reply to comments
Engaging your followers will help you run a successful marketing campaign. An agency can manage all the interactions on social media platforms.
Furthermore, a manager will respond to posts and comments from social media apps. If a message goes unanswered, the customer can easily assume the company doesn't care – this could break a customer relationship.
Besides that, you can test the marketing messages and make modifications. This information will help you learn what works for your business. Additionally, keep in mind your business can distribute promotional materials of videos, articles, and audio at a fraction of the cost.
Build customer relations
Your manager will ensure your business networks with customers in real-time. Additionally, by interacting with customers, you can test ideas, source feedback, and run a marketing campaign on the same platform. Therefore, consumers can benefit from two-way communication.
Create a social content calendar
When you want a successful social media campaign, consistency is key. In other words, the more effort you put on each platform, the more the target group will keep you top of mind.
Social media performance is highly measurable with monitoring over a specific period. So therefore, if you want to reap the benefits of social media management, you need a results-oriented team with commitment to success.
Professional Social Media Management Services
in Emporia, KS!
Two Convenient Locations: 
10000 Marshall Drive Suite L23, Lenexa, KS 66215
109 W. 6th Avenue, Suite A, Emporia, KS 66801