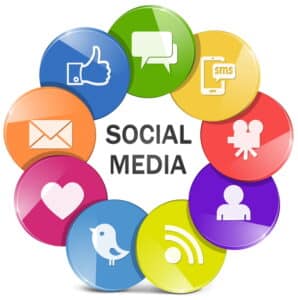 As a top-tier choice for social media management in Emporia, TLC Marketing Consultants provides an array of comprehensive digital marketing services. Our seasoned team is committed to offering innovative solutions that enable businesses to thrive amidst stiff competition.
Recognizing the distinct needs and objectives of each business, we are adept at designing customized strategies for our clients. We leverage the power of social media, digital marketing, and targeted campaigns, believing in the strength of your brand's narrative. We work closely with you to craft compelling stories that will captivate your audience.
Our knowledge in social media management extends beyond just creating strategies. We pride ourselves on our ability to effectively manage social brands, analyze key metrics for constant enhancement, generate engaging content, and offer a variety of advanced campaign tools and resources. We stay abreast of the latest trends, ensuring your business stays ahead in your industry.
Choosing TLC Marketing Consultants means selecting a partner dedicated to your success. We strive relentlessly to help you forge meaningful connections with your target audience through carefully chosen media channels and impactful content that showcases your unique offerings. Call us today and find out what makes TLC Marketing the top Social Media Management agency in Emporia, KS.
Your Local Social Media Management Expert in Emporia Kansas
Our team of creative professionals recognizes the significance of meaningful content in attracting and retaining your audience's attention. We work hand in hand with you to produce compelling and impactful content that narrates your brand's story, highlights your products or services, and promotes meaningful interactions with your audience. By weaving a consistent and engaging narrative across your social media platforms, we aid in establishing a robust brand identity and cultivating a loyal customer base. Here are some of the potent campaign tools we excel in: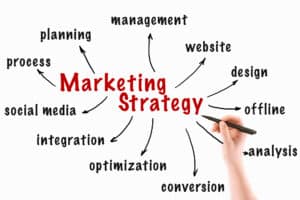 Here are some of the powerful campaign tools in which we excel:
Social media development and strategy
Social brand management
Video and audio podcasts
Metrics analysis
Content generation
Competitor and/or industry research
Social media management services
Facebook, Twitter, LinkedIn, Instagram, Blogging, Blogger Outreach
By partnering with TLC Marketing Consultants, you gain access to a plethora of incredible campaign tools and resources. We ensure to stay updated on the latest trends and best practices in social media management to keep your business one step ahead of your competitors. From analytics and performance tracking to content scheduling and community management, we equip you with the necessary tools and insights to make informed decisions and drive continuous improvement.
Experience the uniqueness of collaborating with a trusted social media management agency in Emporia. Get in touch with TLC Marketing Consultants today to discuss how we can conceive a winning marketing strategy that propels your business forward. Allow us to handle your social media management requirements, so you can concentrate on what you do best – expanding your business and connecting with your customers.