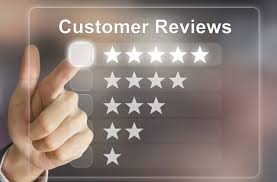 By T.E. Cunningham
Responding to online reviews is a good idea for many reasons, including the fact that it's a chance to converse with customers, build goodwill and learn more about how your business is perceived.
Online Reviews
Yelp, Google, Facebook and other social channels allow you to communicate with those who post user reviews and comments. You can reply either publicly or privately. Responding to these comments should be done with care and intentionality. Quick responses that have not been well thought out can come back to haunt you, especially in the case of bad reviews.
As you respond to reviews and comments try to think about the following things and let them guide your responses:
This person is a paying customer and has supported your business. They deserve some degree of respect and gratitude for supporting your company
Emotions can run high, and it is sometimes hard to detect nuance and "tone" in written communication – be careful
There is a very likely chance they will respond back. They are obviously familiar with social media, how to review and comment, have opinions and like to share them and felt it was important enough to note the visit/product/service in the first place
Remember you can respond privately, and sometimes this is a better avenue, especially if the response is more involved or in-depth
Do not ever personally attack the reviewer with your response
Don't try to advertise or offer incentives
The most important thing to remember when responding to a positive review is that you are expressing your gratitude that they liked the product or service, your appreciation that they shared it and a big thank you for supporting your business. As such, don't ask them for anything in return. For example, don't ask them to tell all their friends or share their post on other social, to join your mailing list or send them a promo or upcoming event info. You just want to sincerely thank them, and not add anything that sounds self-serving to your company.
Responding to Negative Reviews
If you receive a negative or critical review remember all that advice you have received over the years about relationships – business or personal –  to not react or respond when you are angry.
You are vested in your business, and criticism, while sometimes constructive, can sting. Don't personalize it and fire off an online response! It will undoubtedly "bite you" in the long run if you do this often enough. And, "once" can turn out to be one too many times.
Do follow these guidelines and suggestions:
Start by thanking them for sharing their feedback; rise above it and respond like a pro
Tell them you are disappointed they had a bad experience and would like the opportunity to have them try your business/product/service for the second time
The above point is applicable if the issue at hand is correctable. If the customer takes issue with a policy that is in place for good reason and will not be changed, politely and succinctly explain its necessity and apologize for any inconvenience it caused them
Make sure in this correspondence you sound professional and friendly: sarcasm, condescension and other negative tones are not your friends here
If they have pointed out something you didn't know about or want to change/fix, make sure you thank them again for making suggestions that improve your business
Be succinct
If the person seems radical or possibly unbalanced, sometimes no comment is the best comment
Monitor Reviews
Last and most importantly monitor your reviews. You won't hear anything of what your customers (existing or potential) are saying if you're not tuned in. Assign this responsibility to one person within your organization and make sure they are monitoring daily. A timely response is key in the online world where people expect immediate responses. To ensure that you receive alerts, claim your listings so that you will receive an email each time someone posts a review. Also, sign up for Google Alerts, and you will receive email updates every time someone mentions your business or brand.
For more articles on social media visit our blog at http://tlcmarketingconsultants.com/blog/