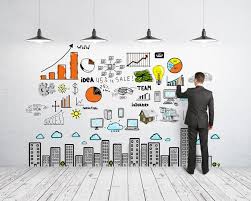 By T.E. Cunningham
You can find a top ten list and countless articles with catchy titles on all the "do's" and "don'ts" for marketing your small business when you are not in the position to hire a marketing director.  The problem is, you don't have the time when you are running your business operation to do:
Hours upon hours of research
Talk to the 50 Media account executives walking through your door every month
Develop a marketing plan
Place all of the media and verify it all ran as scheduled
Monitor and measure the results
So what do you do, if it has to be you?    Let's start with just a few basics to make sure you are doing what you can to grow your business.
Marketing Basics for your Small Business
Have an annual marketing plan. You must take the time to allocate a budget.  We would recommend you base it on where you want to be in a year.   Calculate that opportunity and then allocate a healthy percentage of it to marketing efforts.  Plan what those efforts are.
Do not ignore Digital and Social media because they are confusing to you. If you can't afford professional services, get your youngest, most tech-savvy, employee or a relative to help you understand how they work.  The smaller the business, the more important the social efforts, and they are mostly free!   Never turn down free advertising!
Make sure you spend the money to have good creative, whether electronic or print. If you don't have an appealing ad that clearly describes your product or service, with a strong call to action, you are not going to speak to your customers in a compelling manner.
Measure Results. Tweak what is not improving, but make sure you give it time to work.  For a TV or radio campaign, you will need to run your message for three months to start maximizing your results.   Yanking something off the air after two weeks, or pulling it from a website after two days is not smart.  Your message needs time to build awareness and make a connection with your audience.  In terms of ROI, your minimum return on your advertising should be a ratio of $3 in profit to every $1 spent.
Do business with marketing people who are trustworthy and work hard for you. They are making money off the risk you are taking.  They should be your partner in your marketing results.
For more marketing tips, like our Facebook page.