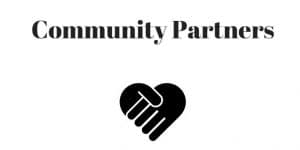 By T.E. Cunningham
You know your business has reached a certain level of success when not only do you have a barrage of media account executives parading through your company door every day, but you are consistently solicited for charitable giving and charitable sponsorships.
Being a responsible corporate citizen and giving back to your community is important for many humanitarian reasons, but you can make your giving work for you on a marketing level too. Following the below tips will provide an additional return on your charitable sponsorship investment other than the satisfaction of helping your community.
Research the charity you are considering before donating
Make sure the funds they raise go directly to the cause they serve, not administration.  Anything above 85% is acceptable, 90% or above is stellar.  Read online stories, reviews, and news pieces.  Research their board for "heavy hitters" in the community.
Do the charity's mission and purposes align with your business services and products? For instance, if you are a restaurant ownership group, hunger relief with the local missions and before school breakfast programs are a no-brainer. If you are a computer repair and cell phone company, providing those products and tutoring to at-risk inner city youth could be a fit.
Now, look for what you can sponsor that will benefit your community and its members, while also advancing your business's exposure. For example, sponsoring a gala is a one-time, one evening recognition to a typically small group of hundreds.    A logo on the invite to the same group, most of who could buy and sell your company tomorrow.   Instead look for things with more exposure and longevity.
For instance, let's assume you have a product or service appealing to youth or family. Your company could sponsor an exhibit at your local zoo.  Signage at the exhibit and logo on materials promoting it, which include the website, emails, brochures, etc.; possible opportunity to have your employees volunteer there for a day as a team building exercise; meeting space; goodwill from all in your community who visit the exhibit; invites to the organization's social and charitable functions all year long, which provides great networking opportunities.
The opportunities are endless, so take your time and choose wisely.  Also, don't hesitate to share your needs to the charity and ask for their assistance in developing a sponsorship program that is mutually beneficial.